Students Are Loving "Real-World Ethical Hacking" and "Learn Java the Easy Way"!  
I just learned that both of my new courses, Real-World Ethical Hacking: Hands-on Cybersecurity  and Learn Java the Easy Way: Build Desktop & Android Mobile Apps  are rated in the top 10% of all courses on Udemy! These courses join my best-selling Teach Your Kids to Code (Python)  to give you a complete path from beginning coder to advanced coder to ethical hacker!
To celebrate, you can enroll in all three courses (or share with a friend, so you can learn together) for just $10 each, and be automatically entered in a drawing for a $25 Amazon Gift Card! Just enroll using the coupon code CYBERHERO10 between now and September 1!
Here are some recent 5-star reviews from students:
★★★★★  "Greatest course on Java for the beginner student I have ever seen on Udemy and/or other platforms. Instructor is quick to respond to my questions. Will be looking for any and all course he crafts in the future."
★★★★★ "This is a great introduction to ethical hacking, as well as working with different hacking tools in order to protect your own network."
You'll learn through short, step-by-step videos:
Protect yourself from viruses, ransomware, and other attacks by learning the tricks the bad guys use, and how to stop them.
Quickly master the hottest new job skills in Windows, Linux and Android hacking & cybersecurity– with over 1 Million job openings 
Set up your own safe, FREE virtual network and VM (virtual machine) lab for Ethical Hacking on your desktop or laptop (PC, Mac, and Linux).
Learn to fix vulnerabilities, and how to stop 99% of attacks by doing just four things.
You can use the Coupon Code CYBERHERO10 in any of my courses this month!

★★★★★ Join over 16,000 students from 150 countries in my top-ranked and best-selling courses!
Forward this to friends, colleagues, and family members who could become coders and cyber heroes! The $10 price won't last forever, but once you enroll, it's yours to keep. And, if you refer a friend and they win the $25 Amazon Gift Card, I'll give you one, too! Enroll by September 1 with the coupon code CYBERHERO10 to be eligible for the drawing!
I look forward to seeing you in class!
Sincerely,
​

Dr. Bryson Payne, Computer Science Professor and Author
Teach Your Kids to Code (2015)
Learn Java the Easy Way (2017)
Real-World Ethical Hacking  (2018)
Enroll Online:  Ethical Hacking  |  Python  |  Java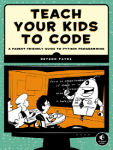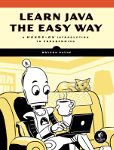 Buy both books on Amazon today!